Flash lamps power some of the hardest-working lasers out there. From medical lasers to industrial laser pumping, warning beacons to effect lighting, and studio photography to strobe lighting, flash lamps keep the lasers we rely on up and running.
So, when you need to find a replacement flash lamp, it is vital that you work with a supplier you can trust to deliver quick service and quality flash lamps.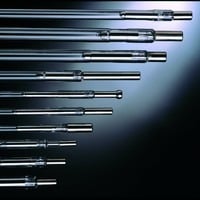 Some of the laser brands we specifically stock include:
A-B Lasers, Inc.
Allied Signal
ALST
Apollo laser
Big Sky Laser
Candela Laser Corporation
Electrox Ltd.
Elight Laser Systems, GmbH
Excel Control Laser, Inc.
NEC Laser
Positive Light
Quanta Ray
Quantel
Toshiba
Trimedyne
U.S. Laser Corporation
For a more comprehensive list, visit our flash lamps page here.
Learn More
TJS, Inc. (TJ Sales Associates, Inc.) is the largest consumer in North America of flash lamps and supports the industrial, semiconductor, scientific, medical, and aesthetic laser markets worldwide, offering laser repairs, services, components, and laser refurbishing.
Contact TJS and let us help you locate the right laser components for your laser system. Our trained and experienced staff can help you match your laser system requirements with our large stock of parts of laser systems so that you get the right part the first time.
You may be interested in these related posts: