Laser Services and Programs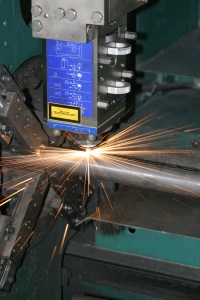 TJS, Inc. is dedicated to providing the industry's best customer service with comprehensive support nationwide. Our team staffed with specialists will work with you to help resolve any problems you may incur.
In addition, we provide the following services and programs:
Installation & Basic Training
In-House & On-Site - Basic & Advanced Training Workshops
24/48 Emergency Service Call Response Time
Service & Maintenance Contracts
Highly Skilled Scientific, Electrical, And Mechanical Engineering Staff For Consultation And Process Support
Spare Parts, Consumables, Test Equipment Options, and Accessories available for Quick Delivery
Repair / Exchange Program
Field Service & Software Support
TJS, Inc. offers field service for all types of lasers including Industrial, Medical, Cosmetic and Aesthetic systems. Our field service operation is based in Sanford, Florida with regional locations throughout the United States. Our trained sales representatives and distributors provide service and technical support for all our products.
A partial list of the OEM's laser systems that TJS repairs and re-builds includes:
A-B Laser
Electrox
Excel Technologies
Florad
General Scanning (GSI)
ILM
JEC
Lumonics
LEE Laser
Quantrad
Quantronix,
Rofin-Baasel
Telesis
Universal Laser