Trigger Transformer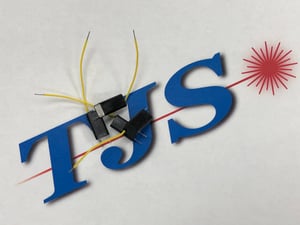 For Flash Lamp External and Parallel Triggering and High voltage spark gap applications.
TJS offers high voltage trigger pulse transformer (10KV output) with high operating temperature (150°C) . Constructed using UL listed materials (UL94-VO) meeting UL thermal endurance Class H &F.
RoHs listed ( lead free).
Units are available from stock for fast turnaround.
Click Photo to view product close up.