The use of lasers and their applications can be very diverse. This "diversity" can often lead to confusion and uncertainty when evaluating system value, especially older lasers.

With the introduction of newer technologies like Diode, Fiber and Disc, many customers find themselves perplexed and often confused, thinking they must replace their older lasers with this current technology. There are many aspects of these newer technologies that are never disclosed to potential customers, and in many situations, they simply are not the best solution for their applications.

TJS, Inc. offers our customers an un-biased, knowledgeable solution for maintaining and providing comprehensive support, laser service and laser repairs for your existing CLC products. Since we are not a laser manufacturer, there is no added pressure to sell you a laser to replace your "older" system. We have found in most situations, these lasers are adequately fulfilling the production and reliability requirements they were originally sold and intended to address by the same OEM trying to sell you a new laser!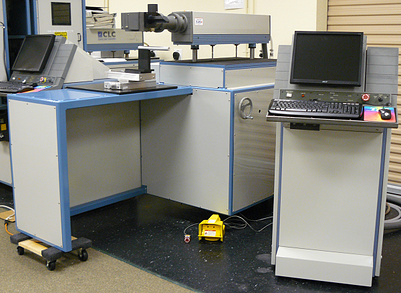 At TJS, we offer 100% support for all Control Laser systems including Signature, Elite, Script, Insignia, Icon, Condor and ProWriter.

We would be happy to discuss your system, application or any maintenance questions you may have. Our vast inventory contains many original manufacturer components for these lasers. These critical items are always available for immediate overnight shipment. Our Repair Department provides repair services for critical subcomponents like RF-Driver, Lamp Power Supply, Control & Power Distribution Boards, Nd:YAG rod resurfacing, Galvanometers and Mirrors along with much more.

One of the primary concerns with these older systems is the operating system and associated hardware. TJS offers our Prolase-ProLase7 Laser Software Demo software and hardware upgrades for all Control Laser systems. With our Prolase upgrade, we remove all proprietary and obsolete OEM hardware and software. In turn, we replace these items with a single PC using Windows XP or Window 7 operating systems. All hardware installed by TJS is off the shelf and available from many alternate sources including TJS. This design and philosophy provides our customers long term solutions for their investment.

At TJS, we are committed to customer satisfaction. Contact us today to discuss our full support capabilities and we will offer you an additional $500.00 discount off our Prolase upgrades!