We offer comprehensive Candela laser support and OEM quality laser parts for Candela laser systems.
Candela Laser Support
For Candela laser system operators, a reliable source of support is a must to keep your laser system up and running at its best. To help keep you operating at peak performance, we employ one of the industry's largest and best-trained technical staff.
With engineers and technicians available throughout the US, Canada, and Mexico, we offer fast and convenient support, including installation, in-house or on-site training, and service.
We repair and service cosmetic, aesthetic & medical lasers made by Candela, including Mini Gentlelase Alexandrite, Gentlelase Plus, Mini Gentle YAG, VBeam, Perfecta, and Trivantage. We also offer on-site Service and Preventive Maintenance contracts and in-house repair services for lamp power supplies, simmer boards, and related components.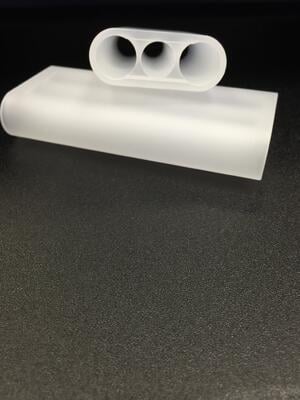 Some of our Candela Laser support services include:
System Calibration for Laser Power/Energy verification
Laser Beam Stability and Operating Mode optimization
Optical Fiber polishing, repair, and alignment
Clean/replace Deionization and Particle filters
Clean, inspect, align, and peak for maximum performance and power output
Laser Head/Pump Chamber Inspection, Restoration, and Repair
Gold cavity inspection or replacement for corrosion, pitting, flaking, and reflectivity
Lamp holder/clip inspection or replacement for corrosion, flaking, and deterioration
Flow tube inspection/replacement for thermal stress, cracks, mineral deposits, or U.V. damage
Align mirror and Q-switch for maximum optical performance and output power
Cooling system
Check DI-water for resistivity, contamination, level, and flow
Replacement Components
When you need a replacement component, you need it fast, and you need to be able to rely on its quality. This is why we carry and stock most spare laser parts for these systems, like triple-bore cavities, flow tubes, fiber focusing lenses, cover slides, distance gauges, fibers, Cryogen, High Voltage Lamp power supplies, Capacitors, Chokes/Inductors, and much more.
Specifically, the Alexandrite and Nd:YAG rods are commonly replaced Candela laser system components, and we carry these and keep them in stock for easy and fast replacement.
TJS Lasers also supplies Quartz Flow Tubes for the following laser systems:
Candela GentleLase and GentleLase Plus
Candela Mini GentleLase and Mini GentleYag
Candela GentleYag and GentleYag Plus
Candela GentleMax
Alex-1
AlexTriVantage
and many more
Best of all, our replacement components are OEM quality with lower than OEM pricing!
Learn More
Contact us to learn more about our Candela laser support options.