TJS, Inc. carries a full line of all components and consumables so you can maintain the consistent operation of your laser system. We have deep experience and expertise with all Excel, Control Laser, Baublys, and Quantronix lasers.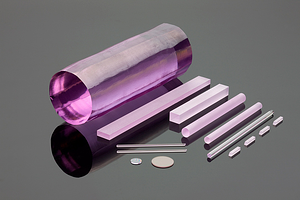 Used as the laser in many other manufacturer's equipment, Excel, Control Laser, Baublys, and Quantronix Lasers are known for their reliability and performance. However, even the best-maintained laser system sometimes needs replacement components and consumables.
TJS, Inc. offers our customers un-biased, custom solutions for maintaining and providing comprehensive support for your existing CLC products.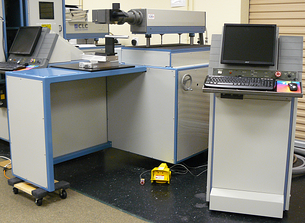 At TJS, we offer 100% support for all Control Laser systems including Signature, Elite, Script, Insignia, Icon, Condor and ProWriter.
We carry a comprehensive inventory of replacement components and consumables for all Excel, Control Laser, Baublys, and Quantronix lasers. From flashlamps to mirrors to pumps, we can help you find the right component and get it to you fast.
Some of the laser components we stock include capacitors, diodes, flashlamps, lamp clips, repays, pumps, and more. You can find a list of the components and consumables we stock, as well as a partial list of the manufacturers we support, here.
One of the common issues with these older systems is the operating system and associated hardware. TJS offers our Prolase software and hardware upgrades for all Control Laser systems. With our Prolase upgrade, we remove all proprietary and obsolete OEM hardware and software.
In turn, we replace these items with a single PC using the Windows operating system. All hardware installed by TJS is off the shelf and available from many alternate sources including TJS. This design and philosophy provide our customers with long-term solutions for their investment.
We also provide alignment and diagnostic tools such as infrared viewing cards, autocollimators, laser power meters, and alignment lasers.
Learn More
As the largest consumer in North America of flash lamps, TJS, Inc. (TJ Sales Associates, Inc.) provides support for the industrial, medical, aesthetic, and semiconductor laser markets globally. We offer laser services, components, refurbishing, and repairs for all types of laser systems.
Contact TJS and let us help you locate the right laser components for your laser system. Our trained and experienced staff can help you match your laser system requirements with our large stock of parts of laser systems so that you get the right part the first time.