Best known for their industrial lasers, Coherent lasers can be found in cutting, marking, and welding settings. TJS, Inc. provides a full range of Coherent laser replacement parts and professional support and maintenance to ensure that your laser system provides the performance you rely on.
Coherent Laser System Replacement Parts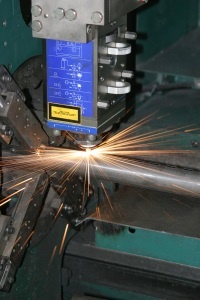 When you need a replacement part for your Coherent laser system, you don't have time to wait for it to come into stock. This is why we stock a full range of laser consumables and components, including flashlamps, mirrors, pumps, flow tubes, and more.
We also provide alignment and diagnostic tools such as infrared viewing cards, autocollimators, laser power meters, and alignment lasers.
In fact, we carry a large stock of replacement components and spare parts, typically at lower than OEM pricing. You can find a comprehensive list of replacement parts here.
Coherent Laser System Support
Our team of experienced engineers can offer your Coherent laser system nationwide laser support.
We also offer a full range of service and repair options. With in-house and on-site repair options and a 24/48 emergency service call response time, we can get your Coherent laser system up and running quickly, minimizing downtime.
Learn More
Contact TJS and let us help you locate the right laser components for your laser system. Our trained and experienced staff can help you match your laser system requirements with our large stock of parts of laser systems so that you get the right part the first time.