When an original equipment manufacturer (OEM) decides to move away from supporting their older laser systems, it is not uncommon for users to continue using those systems in the field. Users in this situation can find themselves needing OEM quality components, service, and support without being able to rely on the OEM for solutions.
TJS, Inc. is an excellent solution for laser system users in these situations because we provide continuing support and components. One example of this is our continuing support for U.S. Laser Corporations flashlamp pumped laser systems which we still offer replacement components for as well as ongoing service.
Components, Service, and Repairs
Whether you use a pulsed laser, a diode-pumped laser, or any other laser system you rely on your system being up and running. Maintenance downtime for repairs or component replacement can be costly, especially if you have to wait for components to be ordered or an opening in a maintenance schedule.
We provide 24/48 emergency service call response time, on-site service, and comprehensive nationwide service and support to help you minimize downtime and get back to work fast. We also offer a preventative maintenance program to help you avoid emergency calls altogether!
If you do need a repair or replacement component, we offer in-house maintenance for RF-Drivers, lamp power supplies, PC boards, and more.
We also stock a wide range of spare parts and consumables like OEM flashlamps, Nd:YAG rods, di-filters, laser head blocks/pump chambers, gold plated cavities, flow tubes, mirrors, W-Switches, and much more so you don't have to suffer from costly delays as parts are ordered in.
Upgrade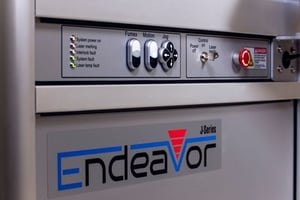 Our Endeavor J-Series and RETRO fiber lasers are an excellent upgrade option for anyone currently using an older system system who isn't interested in long-term service and support.
We utilized all of our 35+ years of experience to create the Endeavor J-Series, designing it to exceed your needs and perform reliably for years to come. The Endeavor J-Series is a turn-key, Class 1 fully enclosed fiber laser workstation that seeks to be the best fiber laser system on the market.
For those looking for a smaller system, the Endeavor RETRO allows users to utilize their existing workstation, offering a high degree of flexibility with a smaller footprint.
Learn More about Laser System Support
TJS, Inc. is a technical laser company supporting industrial, medical, aesthetic/IPL, and scientific lasers. We manufacture direct replacement components for all types of lasers and offer an experienced technical staff unparalleled in our industry. Contact us to learn more about our laser services, repair and replacement options, and maintenance programs!