Whether you're using a medical laser or an industrial laser, your laser system is essential to the operation of your business. TJS Inc. offers wrap-around laser system service and repair for every stage of your laser set up and operation. From emergency repairs to safety training, we will help you get up and running fast.
Emergency Onsite Service
While no one wants to have an emergency situation, knowing you have access to the support and services you need to get back to operational can be reassuring. Which is why we offer 24-48 hour rapid response On-Site Field Service.
Our experienced Field Service Engineers have a minimum of 20 years of experience and are factory trained with a 100% success rate resolving laser issues. Our on-site field service includes support for components, repairs, technical assistance, hardware, and software upgrades, as well as full system reviews.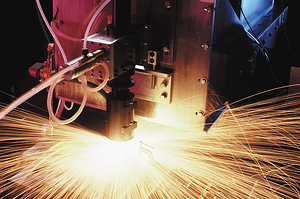 Some of the comprehensive laser maintenance we offer includes:
Full system evaluation
Optical inspection
Optical cleaning and alignment
Factory specified power output verification
Laser beam stability
Laser operating mode review and calibration
Galvanometer motor adjustment
Galvanometer mirror cleaning
Replacement and calibration
F-Theta lens inspection & cleaning
Optical Scan Head inspection and field calibration
Preventative Maintenance
To help our customers avoid using our emergency services, we offer preventive maintenance programs. With quarterly, semi-annual, and annual preventative maintenance programs available we can help you keep your laser system up and running on your schedule.
Our preventative maintenance programs include comprehensive laser maintenance, full system evaluations, and upkeep. This includes services like optical inspection, cleaning, and alignment as well as other services like laser operating mode review and calibration, Optical Scan Head inspection and field calibration, and more. Our goal is to provide the maintenance your particular laser system needs to maintain operational efficiency.
Laser Safety Training
Another service we offer is comprehensive laser safety training.
These safety training programs can include on-site training seminars to address general laser safety issues like safety eyeware, laser barriers, signage, and cleaning or can be more tailored to more specific safety issues. We also offer troubleshooting sessions where our experienced operators will help you pinpoint safety concerns.
Laser Retrofit and Rebuild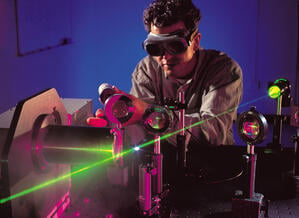 In addition to our comprehensive technical support and service for most laser systems, we also offer laser retrofit and rebuild assistance.
We stock most of the replacement components and items needed to perform a laser system retrofit or rebuild and many of our service engineers have years of experience as former OEM laser engineers.
Because of our access to talented engineers and all of the parts you will need, we are in a unique position to help you through the planning, build, and support stages of a laser system rebuild or retrofit without locking you into a proprietary OEM system. Our engineers' goal is to help you create the best system for your application.
ProLase Upgrades
TJS also offers laser system upgrades using the industry-leading ProLase software. ProLaser is a high-end laser marking software system that is feature rich and designed to meet all of your needs in a user-friendly format. We not only provide upgrades to the latest ProLase software we also will remove obsolete and proprietary OEM hardware and software
Learn More
TJS, Inc. is a technical laser company supporting industrial, medical, aesthetic/IPL, and scientific lasers. We manufacture direct replacement components for all types of lasers and offer an experienced technical staff unparalleled in our industry. Contact us to learn more about our laser services, repair and replacement options, and maintenance programs!