We are getting quite a bit of Coherent traffic, customers looking for assistance on their older lasers no longer supported. These include the Rofin line as well as Lee Laser, AB Lasers, and Baasel lasers that can be found doing laser marking, cutting, welding, soldering and brazing, perforating, drilling, and more.
With so many applications and industries relying on Rofin lasers it is vital that any downtime is kept to a minimum. We offer comprehensive Rofin laser service, laser repair, and maintenance to keep your Rofin laser up and running.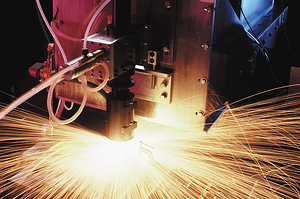 Rofin offers a wide range of lasers that include fiber lasers, solid-state lasers, diode lasers, and more. No matter which type of Rofin laser you operate, we can help you minimize downtime and keep your system operating at peak efficiency.
Rofin, Lee Lasers, AB Lasers, and Baasel Laser Repair, Laser Service, and Maintenance
Our in-house repair department is one of the industry's best trained and largest technical staffs, with experienced engineers and technicians available 24-hours a day to provide on-site laser service and Preventive Maintenance. Throughout the US, Canada, and Mexico we offer a choice of programs including installation, in-house or on-site training, and laser service.
Our in-house repair department provides technical support for: H.V. lamp power supplies, RF-Drivers, PC Boards, laser module alignments, fibers, IPL hand piece refurbishment, pump chamber restoration, laser system maintenance, beam delivery systems, software and hardware upgrades, and much more.
We also offer OEM quality replacement parts delivered with outstanding laser service and swift response times!
Learn More About TJS Laser Repair and Laser Service
Contact us to learn more about our Rofin laser repair, laser service, and maintenance options.