Four short years ago, TJS acquired all GSI-Lumonics, JK Laser lamp pumped Nd:YAG laser technology from Trumpf/SPI, UK.
This acquisition included the GSI-Lumonics Sigma Diode pumped Nd:YLF lasers which we continue to manufacture and support world-wide.
TJS CEO Anthony Molee commented at the time, "Our customers are our top priority. We are confident we will offer all JK/SPI customers the very best levels of global after sales support. We look forward to building effective relationships with our latest customers".
And that is just what we have done and will continue to do for our customers.
Sigma Lasers
Some of the Sigma systems we offer complete service, repair, and in-stock parts for include:
Lumonics Wafermark Sigmaclean
Lumonics Wafermark II
Lumonics Wafermark Superclean
Lumonics Sigma DSC
Lumonics Sigma Hard Mark
Sigma Flowcell
Sigmaclean Flowcell
Sigma Wafermark Diode
Sigmaclean Diode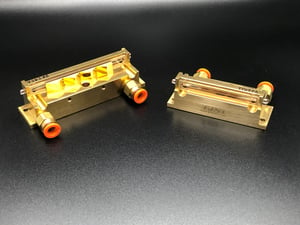 With an in-house repair department, 24/48 emergency service call response time, and in-stock components we can help you get your laser system up and running, and keep it that way!
TJS Sigma Spare Parts/Consumables service includes:
OEM Sigma Laser System Manufacturing
Sigma Diode
Sigma Flowcell
Sigma Q-Switch
Sigma RF-Driver
Sigma Chiller Assembly
Sigma Controller Assembly
Sigma Optics


You can learn more about our service programs (like installation, basic training, in-house and on-site training, and emergency service) on our Laser Services page.
TJS offers laser system upgrades using the popular Windows10/Prolase software and hardware upgrades for most Nd:YAG, Fiber and CO2 lasers.
If you are in the market for a replacement laser, the TJS designed and built Endeavor RETRO is an excellent replacement system for any existing flash lamp, diode pump, CO2, or other existing laser system.
If you have any questions, please contact us, and we will help you with all of your laser system service, parts, and repair needs!