Sourcing laser parts can sometimes be a time-consuming process. Finding the right components and support for lasers, especially older model lasers, is essential for anyone who operates and maintains a laser. With lasers making their way into more and more fields and industries, finding a trusted supplier has never been more important.
So what makes a good laser parts supplier?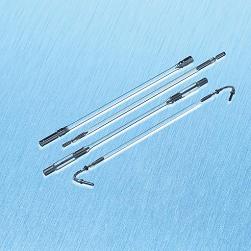 Options are Key
One of the most important things to look for when comparing suppliers is their range. While a supplier that only focuses on one manufacturer, type, or model of laser may be able to provide excellent advice about that laser, it is more and more common for shops to use lasers and components from multiple sources.
Even for shops that stick to one brand, it is important to find a supplier that carries parts and components for many generations and models of a laser. While the manufacturer might make changes and upgrades often, it's unlikely that you are going to be replacing your laser with the latest and greatest every time they do.
Experience can Make a World of Difference
Another thing to consider when shopping around for laser parts is supplier experience. Does the supplier only supply parts? Or do they have laser repair, maintenance, or even manufacturing/design experience?
A supplier with experience in laser maintenance, repair, and design is invaluable. That experience translates into an ability to help you with more than just looking up a part number. It can mean the difference between placing an impersonal online order and finding a partner, dedicated to helping you maintain your lasers.
A supplier with experience can help you troubleshoot issues, make recommendations for ideal performance, or even help you find a better laser solution.
Dependability
When you need laser maintenance or an emergency part you don't have time to place an order/request and wait around for it to be fulfilled. You need to know that your supplier has the parts you need or the personnel to help you quickly. It's important that your supplier is dependable, so look for the supplier with a proven track record of satisfied customers.
Contact TJS and let us help you locate the right components for your laser system. Our trained and experienced staff can help you match your laser system requirements with our large stock of parts of laser systems so that you get the right part the first time.