TJS is recognized as a reliable partner for one stop solutions. Our products from flash lamps to trigger transformers, reflectors, cavity, rods, filters, optics, power supplies and more- meet the highest quality standards for all OEM components.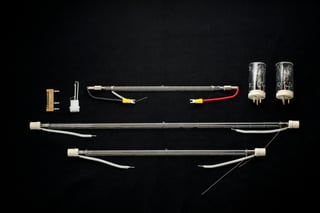 TJS offers customized service and no comprise performance guarantee for every customer requirement. Along with Customer Service and Technical support teams will always work with you to find the best solution for your specific requirements.
Serving Diverse Markets:
Our lighting solutions provide an output range covering the full spectrum from UV through IR to serve such applications:
Intense Pulsed Light for aesthetic, cosmetic, medical
Laser Systems, laser pumping, cutting, welding
UV Sterilization, eliminating bacteria and germs
Sunlight Simulation, testing of sun care products and aging of material
Warning Beacons: Tower Strobes, Speed Cameras, Aircraft Landing Lights, Emergency Vehicles, Machine Vision.
Features: Wide vary of lamp designs, shapes and sizes with hard glass or quartz. Depending on customer specific spectral and power requirements.
Customization of lamps with trigger electrode, end caps, flexible or solid leads, and sockets, to meet your application requirements.
TJS will put maximum efforts to assist and respond to customer requirements. If you have a problem with your application, feel free to discuss the issue with our technical support staff. They will provide the best support and solution to resolve the problem.
Learn More:
Contact TJS for all your pulsed Xenon lamp requirements. Our experienced support staff can provide a solution with unmatched reliability. We offer OEM laser components and required service with extensive product knowledge.