With an industry-leading staff, our laser engraver repair services get your laser engraving system up and running fast.
Laser Engraver Repair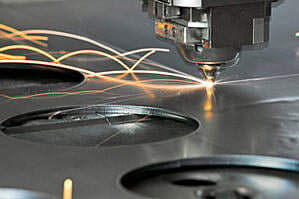 Our engineers and technicians are some of the industry's best trained with years of experience in the laser industry. With their years of experience, we can diagnose your laser engraver problems and get them fixed fast.
We also have one of the industry's largest staffs, so we offer laser engraving repair in the US, Canada, Mexico, and around the world. So, no matter where you are located our engineers and technicians can provide on-site repair services.
Some of the services we offer include diagnostics on your computers, checking power supplies for proper output, cleaning, alignment, inspection, laser beam stability and operating mode optimization, and more.
Our in-house repair department provides technical support for H.V. lamp power supplies, RF-Drivers, PC Boards, laser module alignments, fibers, IPL handpiece refurbishment, pump chamber restoration, laser system maintenance, beam delivery systems, software, and hardware upgrades and much more.
Learn More
TJS, Inc. (TJ Sales Associates, Inc.) is the largest consumer in North America of flash lamps and supports the industrial, semiconductor, scientific, medical, and aesthetic laser markets worldwide, offering laser repairs, laser services, laser components, and laser refurbishing.
Our trained and experienced staff can help you diagnose the problem, fix it, replace parts, and optimize your machine. Contact TJS and let us help you get your laser engraver up and running again.