With experienced technicians available on-sight and in-house, we can make quick work of your laser cutter repair job. In fact, we offer a number of maintenance, training, and repair services.
Emergency Onsite Field Service
When you need a laser cutter repair service, we understand that even an hour of downtime counts. So, we offer 24-48-hour rapid response emergency onsite field service to help get you up and running quickly.
Our factory trained Field Service Engineers have a minimum of 20 years of experience, so you know the job will be done right. They provide full system support for components, repairs, and technical assistance. In fact, our Field Service Engineers can help with a lot more than laser cutter repairs.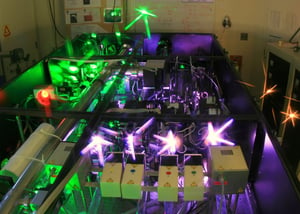 They are trained to provide comprehensive support that includes full system evaluations and specific support services like:
Optical inspection
Optical cleaning and alignment
Factory specified power output verification
Laser beam stability
Laser operating mode review and calibration
Galvanometer motor adjustment
Galvanometer mirror cleaning
Replacement and calibration
F-Theta lens inspection & cleaning
Optical Scan Head inspection and field calibration.
Stop the Problems Before They Start
Rather than waiting until you need a laser repair, we also offer preventative maintenance programs for all of your laser systems. You can choose from a quarterly, semi-annual, or annual preventative maintenance plan that includes regular full system evaluations and upkeep.
Get the Right Training
Laser safety is important from the first day you operate your laser cutter to the last.
We offer comprehensive laser safety training programs that cover everything from on-site seminars about laser theory, operation, and maintenance to troubleshooting sessions.
Learn More:
Contact TJS for all your latter cutter requirements. Our experienced support staff can provide a solution with unmatched reliability.