From Tony Molee, Chairman of the Board:
After nearly 40 years, I have decided to transition from President of TJ Sales to the role of Chairman of the Board. The company and I are proud to announce that Michael Dancsecs will assume my role as President, effective March 1, 2019.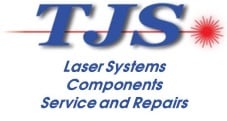 Mike has been with TJ Sales for 23 years and has been instrumental in helping drive the success and growth of our organization. With this change, I am excited and look forward to continuing the great success of the business under Mike's new leadership role, as well as continuing the relationships with our customers and vendors.
As Chairman of the Board, I will still have an active role in the executive decisions and will continue to work together with Mike to drive the goals and objectives of the business. Having said that, it has been my great privilege to have led and worked with such wonderful customers, vendors and especially the talented staff of TJ Sales.
Please join me in congratulating Mike in his new position.
Sincerely,
Tony Molee
Chairman of the Board