UV curing lamps are used for a wide variety of applications and processes that span diverse industries from medical applications to printing. UV curing is a popular process for a few key reasons. Mainly, UV curing is a low temperature process but is also very quick and doesn't require solvents.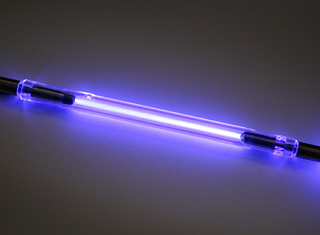 What is UV Curing
UV curing uses ultraviolet light and visible light to cure surfaces by initiating a photochemical reaction. UV curing is most often used to cure inks, adhesives, and coatings.
One of the greatest benefits of UV curing is how swiftly it works. This makes UV curing ideal for applications in the medical and dental fields because it decreases the amount of time needed to cure vital substances (like those used in dental bonding).
This aspect of UV curing also makes it ideal for manufacturing applications because it decreases the amount of time needed to store pieces and parts as they cure. This reduces the space needed to house curing parts and minimizes the risk of flaws (long curing time can lead to more dust or debris accumulation on the surface of the part). Ultimately, UV curing can help to shorten production times.
UV curing can also be found in consumer facing processes. Mainly, UV curing has gained popularity in nail salons. UV reactant substances are used to create nail forms, which are then quickly cured with a UV lamp. The low temperature requirements of UV curing also contribute to its use in consumer processes.
What UV Curing Options Do We Offer?
We offer a number of UV curing lamps to help you replace UV curing flashlamps in a variety of systems. We stock parts for ink curing systems as well as epoxy lacquer curing and dental curing systems. Additionally, we stock parts for non-contact flash toner fusing systems such as printers and copiers.
Learn More
Contact TJS and let us help you locate the components and accessories you need. Our trained and experienced staff can help you match your laser system requirements with our large stock of parts of laser systems so that you get the right part the first time.