TJS Repairs and Services Scientific Lasers
TJS supports many of the top names in scientific lasers at the world's leading Universities, Technical Institutions and Research Laboratories.
We offer vast expereience with high energy Pulsed lasers, Femtosecond, fundamental, frequency doubled, third and fourth harmonic systems, Nd:YAG, Nd:Glass, ruby, Ti:Sapphire, EO and AO Q-Switched lasers.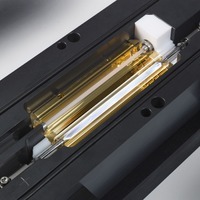 Scientific lasers are used for many applications, including
Interferometric techniques
Raman spectroscopy
Laser induced breakdown spectroscopy
Atmospheric remote sensing
Investigating nonlinear optics phenomena
Holographic techniques
Laser based LIght Detection And Ranging (LIDAR) technology
For over 30 years, TJS has been the largest U.S. distributor and consumer of laser flashlamps. TJS has been able to leverage this reputation and offer our customers the exact OEM lamps at distribution pricing, guaranteed! If you will provide the OEM part number for your lamp along with monthly or annual usage, we will be happy to offer a competitive quote on this item.

There are many additional items TJS can offer for these lasers such as laser head components, gold cavities, di-filters, flow tubes, particle filters, mirrors, q-switches, lamp power supplies, rf-drivers, repairs and much more.