Spectron laser systems are well known for their reliable, efficient operations. However, no matter how reliable, at some point, all laser systems will require replacement parts and some will even require repairs or service. The key to keeping your laser system up and running at peak performance is high-quality replacement components and swift service.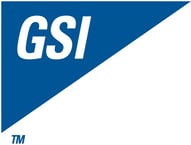 Replacement Parts Fast
When you need a replacement part, the last thing you want to do is wait around while it's ordered and then forwarded on to you. Which is why we carry a large stock of laser system spare parts. Our large stock means that we can get your replacement parts to you quickly. And, we also offer lower than OEM pricing on all components.
Service You Can Rely On

TJS also offers our customers laser service and repair capabilities backed by our many years of industry experience. Although Spectron laser systems are well known to be reliable laser systems, things can go wrong with even the best systems. Having an experienced partner like our in-house repair department to help can get you back up in running in a hurry.
Learn More
As the largest consumer in North America of flash lamps, TJS, Inc. (TJ Sales Associates, Inc.) provides support for the industrial, medical, aesthetic, and semiconductor laser markets globally. We offer laser services, components, refurbishing, and repairs for all types of laser systems.
Contact TJS and let us help you locate the right laser components for your laser system. Our trained and experienced staff can help you match your laser system requirements with our large stock of parts of laser systems so that you get the right part the first time.

This post was published on May 1, 2018 and updated on May 1, 2018.